Testimonials
This page contains testimonials from our clients.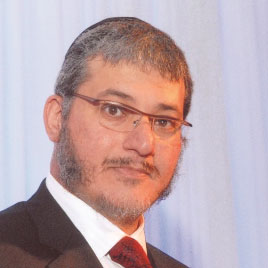 Abraham Cohen
Director, Chaya Mushka Seminary
I have known Maxim Aginsky for close to five years. He has done work for us at our synagogue and Cegep Seminary. We were very pleased with his ability to create a website with a clear and concise message. The creative talents of Maxim is what sets him apart from many of his contemporaries and the reason for our choice in hiring him.

I strongly recommend you to reach out to Maxim and let him amaze you on how he can work wonders for your business endeavours or personal project.

December 04, 2016
Francis Filion
CTO & Co-Founder, emAPPetizer Inc.
To Whom It May Concern:

As the CTO & co-founder of emAPPetizer, I've worked closely with Maxim since he was the lead designer for our apps and web sites. We've initially hired him as a graphic designer, but he turned out to be worth more than that. Maxim's capacities and attention to details made him quickly in charge of our user experiences as well.

Being a small company, we often have small shift in priorities and Maxim was able to react well and quickly to those. He is a hard worker and will put countless hours on a project to get the customer satisfied.

Working with enterprises, having a deep understanding of our customers' needs is very important. Maxim always took the time to understand those and you can be sure that he will come up with a solution incredibly beautiful. Even after having worked with him for all that time, he is still able to surprise me with his designs, which are different and better than my expectations were. Typically, when I am seeing a design from Maxim for the first time, I have that "wow" reaction, but the best is when he explains it, there is a logic behind it that gives the design a personality, something special and hard to explain.

No matter what your expectations are, I am sure Maxim will be able to overcome them. We had to let him go for budget reasons, completely out of his control and I can assure you that the decision was hard to take. If you have any question, feel free to contact me, I will be more than happy to discuss Maxim`s work with you.

Sincerely,

Francis Filion CTO & Co-Founder, emAPPetizer Inc.

September 09, 2015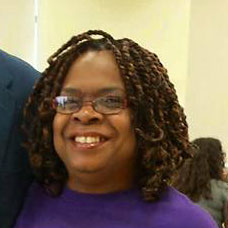 Grace Campbell
Executive Director, Women on the Rise
Women on the Rise is a non-profit organization which adheres to its mission of "helping mothers to help themselves." We do this by providing support programs and services to parents with children from 0-5 years old.

I had the privilege of working with Maxim Aginsky in 2011, when he build and design a website for Women on the Rise.

As we worked together on several key projects, I was able to better understand him. Maxim sophisticated grasp of database architecture, combined with an innate feel for design gave a warm approach to Women on the Rise website. His approach to managing application support and maintenance was highly & greatly respected.

I am pleased to recommend Maxim Aginsky as a web designer. Maxim has the skill set accomplishment and drive that will help corporations exceed their goals.
I wish him all the best in his future endeavors

Respectfully,

Grace Campbell Executive Director.

April 02, 2014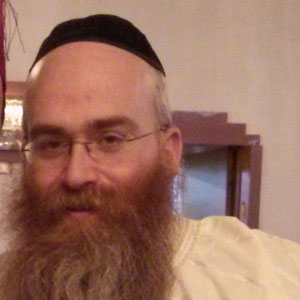 Zalman Lesches
Rabbi, Congregation Zichron Kedoshim
Maxim is always accessible to design innovative web pages. In a nutshell — working with Maxim is enjoyable.
Alex Geneve
Author at koleso-montreal.com
Les membres de l'équipe WebTalkTo sont des professionnels de leur domaine.

Après tout le temps passé à la création et au développement du site Koleso-Montreal, je n'ai eu aucun problème relié au désign du web ou à l'emplacement des ressources sur celui-ci.
Les spécialistes qui travaillent pour WebTalkTo effectuent rapidement ainsi qu'efficacement les demandes de leur clientèle, chose qui est très importante lorsqu'il s'agit d'affaires commerciales.

Comme on le dit, le temps est l'argent, quand l'argent se présente, il faut saisir l'occasion.
Les professionnels du site web WebTalkTo aident leurs clients à gagner du temps et de l'argent.

Je suis très satisfait de leur travail.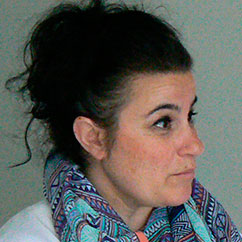 Limor Aginsky
Interior designer
As an Interior Designer I attach importance to the design and appearance of a website.
However, I do not have the skills or the time to create such an artistic website, now I have a beautiful website to showcase my work to my customers that I can actually update myself!

The team has also designed a beautiful and unique business card for me which gets lots of attention and compliments. See for yourselves!

Great job, keep it up!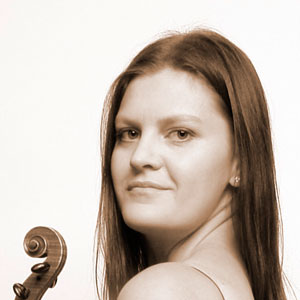 I am a professional violinist. Nowadays it is really important to have a website, which actually represents you.

I was very lucky to find WebTalkTo. The way my website is built, is the ultimate to present myself, my violin, mine videos and pictures. I get a lot of compliments for my site I enjoy it every day and am deeply grateful to you.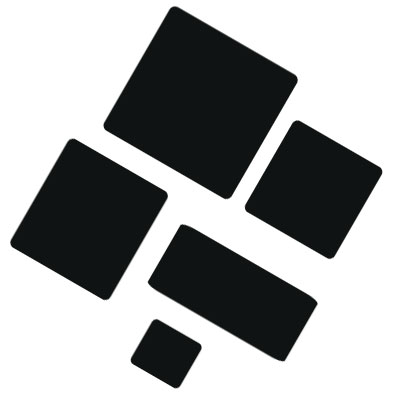 Copenhagen Festival Ensemble
We wish to thank WebTalkTo for their great work they did for us. They created everything from the logo, business cards to the website. WebTalkTo created such an interesting concept, full of unusual ideas, and succeed to put it together in a perfect way. Anyone who visits our site is very impressed. The website you have created for us is much better, than we could have hoped for. We are very happy and proud to have our unique website representing our ensemble.

It was a pleasure working with you guys. And we are looking forward to many years of cooperation.